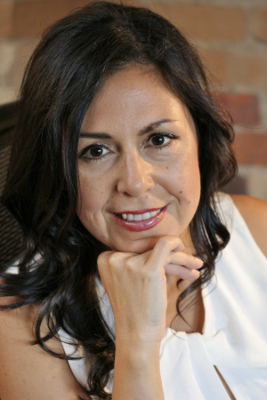 Welcome
My name is Pamela Larrondo. I am an experienced therapist who has provided professional services to the community for over 20 years. I love what I do and try my best to provide clients with the services they need.
In my practice I offer the following services:
Individual and couples therapy
Other related clinical social work services as needed
My gentle, compassionate, non-judgmental approach can assist you to discover ways to feel better about yourself, your life, and improve the way you relate to others.
I offer my services in English and Spanish.
---
My Style
I recognize that choosing a therapist is a very important and personal decision. I work in a gentle manner and prioritize your need for safety, unconditional respect, and acceptance. This sets the necessary conditions for a working alliance towards helping you to connect to and activate your own intuition, inner strengths, and capacity for self-awareness, self-compassion, growth and healing. During our sessions I stay present to your moment-to-moment experience, and remain invested in helping you make the changes that will bring new perspectives and a sense of inner peace that can take you closer to meeting your therapeutic goals.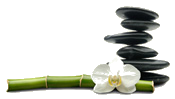 My Therapeutic Approaches
I am skilled in a variety of therapeutic approaches and access my assessment skills and intuition to guide me in using the ones that will be most effective for you. Some of the therapeutic approaches that resonate with me include:
Psychodynamic therapy
Emotionally-focused therapy
Narrative therapy
Integral Healing (or body-oriented therapies that enhance connection to mind, body and spirit). This therapeutic approach combines one or more of the following: psychodynamic therapy , bioenergetics, energy healing, sensorimotor psychotherapy, and emotional freedom techniques.
Trauma-focused therapy for the treatment of PTSD and DID
EMDR (Eye Movement Desensitization and Reprocessing) for the treatment of PTSD, depression, anxiety, emotional blocks, etc.)
Cognitive-behavioural therapy for anxiety and depression
Mindfulness/Buddhist oriented therapies
Solution-focused therapy
Art therapy
I'm happy to work in collaboration with other health care providers and community resources that you feel compliment your healing needs.
---
My Training, Accreditation, and Professional Commitment
I acquired an honours bachelor degree as a psychology major in 1989, and completed a master's degree in Social Work and Women's Studies from the University of Toronto in 2003. My graduate studies were in clinical social work with an emphasis in working with individuals, couples, and families. In 2008 I completed a four-year psychotherapy training program at The Integral Healing Centre of Toronto, where I had to undergo intensive training under the expert supervision of John Went, a Psychologist/Healer who specializes in psychodynamic, body-oriented and energy healing therapeutic practices.
I am committed to continuing to update and expand my knowledge and skills by participating in several therapy-related professional development training opportunities each year. I seek regular consultation with clinical experts contracted to supervise my work, to ensure I am always able to provide my services with great integrity and in an insightful, grounded, and unbiased manner.
---
Professional Obligations of a Registered Social Worker
During your first visit I will ask you to complete an intake form that I use to collect certain information about you that I am required to keep in your file. I will also present you with a copy of my office privacy policy, my fees and other relevant office practices. I will ask you to read these over and ensure that you get the opportunity to ask any questions that will help you gain clarity about their contents. It is of utmost importance that you are clear about this information before consenting to receiving any therapeutic services from me. I will work diligently throughout the course of our work together to ensure you are kept aware of any professional obligations and limits of my practice.
By visiting the Ontario College of Social Workers and Social Service Workers (OCSWSSW) you can become better acquainted with the professional standards of practice and code of ethics I am required to adhere to as a member of OCSWSSW. You can also contact OCSWSSW directly by calling (416) 972-9882.